Profile

Chillybird's Haven
Pecking life to pieces one day at a time
Free Account
Created on 2012-11-03 21:04:23 (#1802193), last updated 2013-12-31 (194 weeks ago)
2,232 comments received, 34 comments posted
900 Journal Entries, 313 Tags, 0 Memories, 2 Icons

About

Mini Bio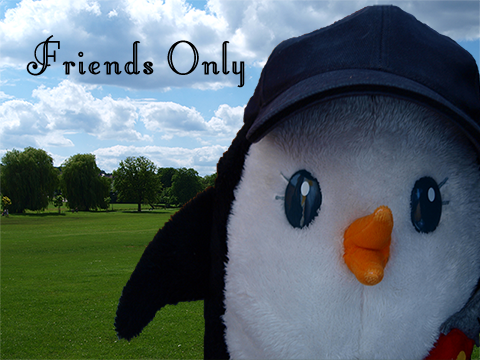 Okay, so like Chilly up there says, my journal is friends only. I write incredibly personal things in here.
I'm 24 and I live in New Zealand. I'm straight-up blunt, to-your-face honest and hate it when people don't try to better themselves.
I'm always looking for new friends so if you've seen me around in communities we both frequent then go ahead and add me! I only ask that you be an active LJ-er and not a lurker that just reads and never posts. Not like, every day (I realise some people have lives unlike me) but once a week, every other day is great. I like to read, I like to comment (if I have something to say).



Connect

People
[View Entries]

[livejournal.com]
0hhhsnap
,
1millionsighs
,
adam-0oo
,
adoruhbull
,
angelnova
,
bandit-bilba
,
battle4thesum
,
blodmarsch
,
brassknucksbarb
,
ce-quelle-a-dit
,
chillybird
,
comeonmeaghan
,
corvidal
,
damibasiamille
,
duthomhas
,
gleek-boy
,
great-dame
,
hedoesntgetit
,
inferiarecoming
,
inspired
,
karasumaa
,
lashers
,
likapo
,
liliania1710
,
luisaligan
,
maximdigital
,
mimi-monsterr
,
moonagereverie
,
moonisaballoon
,
mspeacockwi
,
peppy-happy
,
roamingsilence
,
roonilwazlib6
,
salamanderdeath
,
striketheband
,
thegoinbetweens
,
themeindzeye
,
xlionxlambx
,
yourlastwordsx

Communities
[View entries]

Member Of (3):

Subscriptions (4):

Administrator Of (0)

Feeds
[View Entries]

Subscriptions (0)

Linking
To link to this user, copy this code:
On Dreamwidth:
Elsewhere: